See on Scoop.it – money management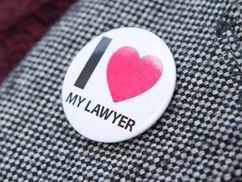 Prenuptial agreements – just for the rich and famous?
Moneyseeker's insight:
I'm not being cynical when I say that every couple should have or at least have considered a pre-nup (or contracting out agreement as we call them here in NZ).
This type of agreement is a really important part of the 'money conversation' whether this is your first or fifth relationship.
No, you aren't setting yourself up to fail.
You are setting yourself up to succeed and have some peace of mind that you have a well thought out plan should your relationship fail, just as you should do if either one of you get hit by a bus!
If you are contemplating a contracting out agreement make sure you get advice from a legal professional that specializes in this area.  I have seen a number of agreements that are very ambiguous, or just plain unworkable.
Secondly, make sure you review the agreement and update it for changes in your life.  This isn't the sort of document that you prepare and forget.  Pull it out at least every five years (some legal professionals suggest every two, and I have no problem with that), review it, update it and file it away until the next review.
So, if you are in a relationship, make sure you have the money conversation and talk about contracting out agreements early on.  Don't wait until you are on the steps of the altar, or about to move in together.